Carnation evaporated milk pumpkin pie recipe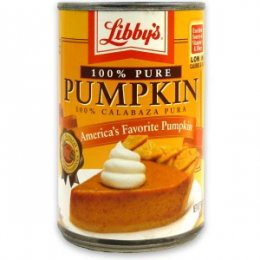 I love to bake my holiday pies with Libby's® brand pumpkin puree.
Read on for the company's nut allergen statement.
Holiday bakers, start your engines! It's pumpkin pie season! Who's with me? Thanksgiving comes early this year, so I've been gathering seasonal baking ingredients for the annual Turkey Day indulgence.
But wait-what about ingredients? Everyone's favorite pumpkin pie recipe is on the back of the Libby's® brand pureed pumpkin and it always includes Nestle® Carnation Evaporated Milk. Since so many of us end up baking our own pumpkin pies for the holidays (including me), it was time for my annual ingredients check-in for these products.
I wanted to share my findings with all of you so we can get on to the fun part: baking pies. Both of these popular seasonal products are made by Nestle; I e-mailed the company last week and got a detailed e-mail response. Here's what Nestle had to say about Libby's Pumpkin and Carnation Evaporated Milk with regard to tree nuts and peanuts (and general food allergen labeling):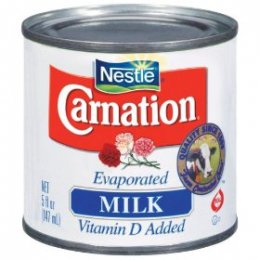 Dear Ms. Kales,

Thank you for contacting Libby's® Pumpkin.

Our Nestlé®
Carnation Evaporated Milk and Libby's® Pumpkin products do not contain peanuts or tree nuts nor are they at potential for cross contact.
Labeling regulations require that if any of the eight recognized known allergens, such as peanuts and tree nuts, are in the product, they must be listed in the ingredient statement. We always list the allergen by the common name.
Additionally, our factories, that use any of the recognized allergens as an ingredient, take all precautions to avoid cross contact of products that do not contain them. We always add a cautionary statement at the end of our packaging ingredient listing if a product is made on the same line or factory of those products containing a recognized allergen. It is recommended that you always check the label before purchasing a product.
More