Five minutes Fudge recipe condensed milk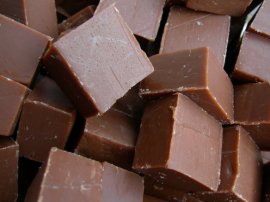 I have always been an old fashioned, hard-core, boil 'em up kind of fudge maker. This makes great fudge, but it's fiddly and I have spent many hours testing my batches to get them from 'soft ball stage' to 'hard ball stage'- where I can drop a spoonful of mixture on a cold saucer and be able to get it to form into a firm ball before madly getting it into the tins before it sets too hard to manoeuvre.
After much perseverance I became the 'Fudge Queen' – cleaning up in the local agricultural shows and being awarded many ribbons and prizes. (It sounds more glamorous than it is – one of my 'prizes' was a tea towel, another was a nifty peg bag full of plastic bags – Oh Hale Goddess of Domesticity… Meanwhile our neighbour's prizewinning cow netted him a bottle of rum, and several cartons of beer!)
A few years ago a friend gave me a recipe she uses to make commercial quantities of fudge for a fudge house. I couldn't believe how simple it was, or how great it turned out. And it only takes five minutes.
I make this often for street stalls, gifts and bribes. It may be a cheater's kind of fudge but it is every kind of delicious. It will be one of the things in my Easter Basket presents for loved ones this year.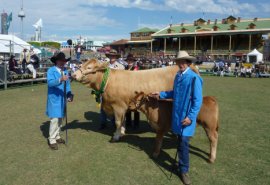 Ingredients:
400g chocolate*, 60g butter, 1 x 395g tin of condensed milk, 1 teaspoon vanilla
Note: Use a good quality chocolate. Cheaper chocolate has less cocoa solids and more vegetable oil, which gives a much softer fudge. White chocolate and milk chocolate will also give a softer result. That's still fine. Just keep it in the fridge or freezer.
Method:
Use baking paper to line a tin. I use a 16cm square tin, which gives a thick slab of fudge, but you could also use a longer, shallower tray.
Melt butter in a large saucepan over low heat. Then break in your chocolate.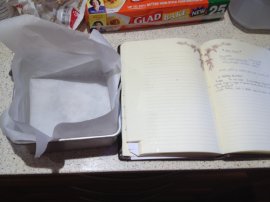 If you are going to prepare any variations now is the time to do it! I made a few batches, but this first one I made with milk chocolate and a cupful of jersey caramels which I chopped into smaller pieces.
Tip the condensed milk and vanilla into your saucepan and then allow it all to melt. Stir with a strong wooden spoon. The mixture will come together quickly so watch it carefully. Dump in any additions and stir through.Then quickly spoon into the paper-lined tin and leave in fridge for a few hours to set.
Variations:
Soak 3/4 cup of raisins or sultanas in 1 to 2 tablespoons of rum until the alcohol has been absorbed (this works best over a few hours or overnight). Add to dark chocolate.
Add one cup of chopped walnuts and substitute coffee essence for vanilla. Use chocolate of choice.
One cup of chopped cream biscuits such as Oreos added to milk or dark chocolate.
One cup of chopped glace ginger – this is divine with dark chocolate.
OR use 200 g of plain chocolate, and 200g of a flavoured chocolate, such as Lindt Chilli, Orange or Mint.
This is so simple, even non-cooks can make it. *WARNING Highly addictive! ♥
If you live in Australia or anywhere else tropical (or if your central healing is turned up!), keep this fudge in the fridge or freezer, as it will become quite soft in warm weather.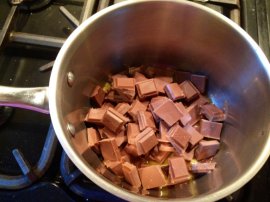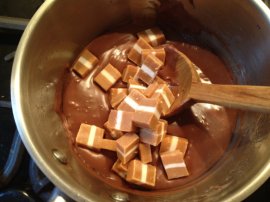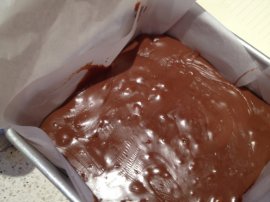 More
ORGANIC PROTEIN POWDER Plant-Based (Fair Trade Creamy Chocolate Fudge) by MARYRUTH - Vegan, Gluten Free, Non-GMO, Soy Free, Dairy Free, Nut Free, No Fillers, No Additives, Paleo Friendly 16.3 oz


Grocery (MaryRuth Organics)




CREAMY CHOCOLATE FUDGE: Tastes Exactly Like Chocolate! For Children, Teenagers, and Adults! Excellent tasting in smoothies and baking. MaryRuth Organics is known...
NO fillers, NO binders, NO additives, NO whey, NO grains, NO soy, NO dairy, GLUTEN FREE, VEGAN, PALEO FRIENDLY, CERTIFIED ORGANIC
16.3 Oz. Excellent Taste. Made of ONLY 6 of the highest purity ingredients. CERTIFIED USDA ORGANIC and FAIR TRADE ingredients.
Made from 100% Organic Pumpkin Seeds. Other Ingredients: organic cane sugar, organic fair trade cocoa powder, organic natural chocolate flavor, organic natural vanilla...
Contains 14g of protein per serving ( to support lean body mass and healthy body. Highly digestible. Excellent source of protein.
Popular Q&A
What is an easy vanilla fudge recipe than can be made at home.
An easy vanilla fudge recipe that can be made at home is to be found on the 'Food' website. It requires only mixing sugar, salt and milk in a saucepan and cooking over a medium heat. Then one adds butter and vanilla and after leaving to cool beat with a wooden spoon until becomes thick.