Vegan almond milk recipe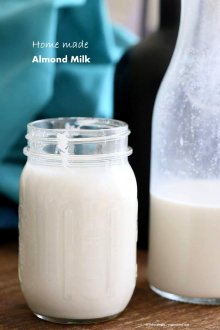 Almond Milk is a staple in our house. It gets used in curries, sauces, baking, breads, chai and more. It is creamy enough for most uses and works beautifully as a dairy milk substitute.
I use blanched almonds for a less prominent almond flavor in the milk, which works beautifully in Masala Chai, Coffee, Lattes, smoothies, curries and vegan almond milk based cheeses. Blanched almond milk can be strained through a regular strainer. Much easier to clean too. just scoop the pulp using a spoon, rinse the strainer and done. I don't often make almond milk at home, because of the shelf life and because of easy availability of packaged milk, but when I do, this is how I make mine. Ha! The process works pretty much exactly with raw unpeeled almonds as well.
Almond milk from blanched almonds works so much better in chai (Spiced milk tea/chai latte) or coffee. The blanched almonds give a less intense almond flavor to the milk. If you use the almond milk often for heated concoctions or in curries. add 2 raw cashews per 1/2 cup almonds while soaking.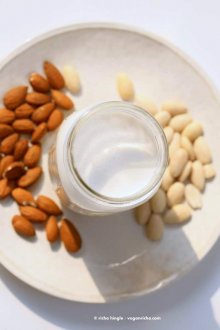 This creamier almond milk works great for a whole milk sub for chai tea and vegan almond milk based cheeses.
The problem I have with homemade almond milk is the strong almond-y taste which can become even more prominent in a beverage such as boiled chai tea or almond milk based smoothies and milk shakes. In the pursuit of the favorite and perfect morning chai (which is a a morning must for many Indians), I decided to try blanched almonds to make the almond milk. And believe you me, it makes a world of difference. Thankfully, I do not necessarily have to blanch the almonds and peel each by hand as Blanched Almonds are also available to buy packaged. There is an easy way below to blanch them if you need to. I also prefer not touching the nut milk bag to do all the squeezing. I have a pomeranian in the house, nuff said.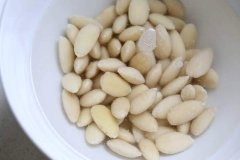 I make creamier milk with less water to use in my chai or coffee and to make almond milk yogurt (from my book). Add more or less water to preferred consistency.
Steps:
Soak the almonds. Both blanched and raw pictured.
Drain completely. Then pour boiling water on the almonds and let sit for 5 minutes. This helps soften up the almonds even more for blending. Drain and wash and transfer to a blender.
Blend with 1 to 1.5 cups of water.
Strain through a regular strainer or cheesecloth lined sieve or nut milk bag for milk made with blanched almonds. Much easier to clean too. just scoop the pulp using a spoon, rinse the strainer and done.
Drain through a nut milk bag or cheesecloth lined sieve for milk made with unpeeled almonds.
Pulp from 1/2 cup blanched almonds and 1/2 cup raw unpeeled almonds.
Drink up or store for 4 to 5 days.
Total time
How to make Almond Milk at home with raw or blanched almonds. Easy, delicious and less cleaning if you use blanched almonds.
Author: Vegan Richa
Recipe type: Basic
Cuisine: American
Serves: 2 cups
Ingredients
½ cup blanched almonds or raw almonds
1.5 to 2 cups water
a tiny pinch of salt
sweetener to taste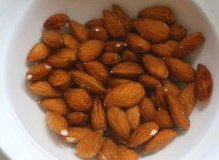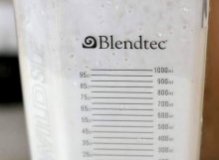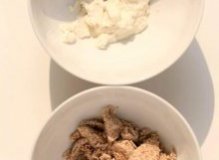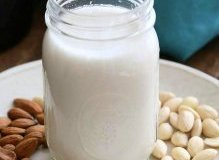 More
Blue Diamond Growers - Almond Breeze Almond Milk Vanilla - 32 oz. (Pack of 2)


Grocery (Blue Diamond Growers)




Gluten, cholesterol and lactose free
Excellent source of calcium, vitamins D & E
Good source of vitamin A
A refreshing alternative to soy and rice non-dairy beverages
Amazing Meal - Combo Pack - Chocolate and Vanilla Chai


Grocery (Amazing Grass)




Amazing Meal, a satisfying blend of non-soy protein and SuperFoods that provides energy and amazing health
The Protein Blend is a mix of organic brown rice protein, organic hemp protein, organic quinoa and organic pumpkin seed protein
Raw, Organic, Vegan, Gluten Free, and NON-GMO
Hemp protein aids in supplying any diet with a vegetarian source of antioxidants, vitamins, minerals, fiber, and a, balanced gluten-free source of essential amino...
Amazing Meal is organic, cold-processed*, and gluten and dairy-free. Chocolate amazing meal adds the great taste of rich, delicious
Popular Q&A
Almond milk is vegan so long as it does not have honey added.
Which one of the following choices is the best option for a vegan snack? a. Vanilla soy milk peanut better and pretzels B. Almond milk with butter cookies? C Chocolate soy milk with angel food cake or D. Tomato juice and a macaroni and cheese.
A vegan is a vegetarian who only consumes plant-based foods (and no foods of animal origin such as eggs and dairy products). So the best vegan snack would be A. Vanilla soy milk, peanut butter, and pretzels (as long as the pretzels are made vegan).