Recipe for sweetened condensed milk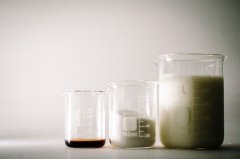 It's always more fun to DIY. Every week, we'll spare you a trip to the grocery store and show you how to make small batches of great foods at home.
Today: Stephanie Le from I Am a Food Blog introduces us to the perfect addition to toast and coffee - and it only calls for two ingredients.
I have fond childhood memories of sitting at our round kitchen table, my feet swinging and my body positively dancing with the joy of eating fluffy, thick white bread toasted to a golden brown and drizzled with thick, sweetened condensed milk. It wasn't something my mom let my brother and me eat for breakfast, but sometimes we'd have it on a random afternoon as a treat. We never knew when it'd be a toast date, but our afternoons were a lot sweeter with a cup of milk and milky toast.
It's quite easy to hop out to the store and buy a can of sweetened condensed milk, but I prefer to make my own. It takes a couple of (mostly hands-off) hours, after which you have a jar of simple, creamy sweetness.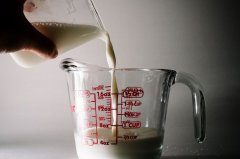 You can use this sweetened condensed milk in almost anything. It might seem like condensed milk is used almost exclusively in baking, but my favorite uses are fairly simple. I especially like stirring a bit into my coffee in the morning for a quick and easy take on Vietnamese cafe sua da. (Instead of adding two things - sugar and milk - to my coffee, I only need to add one! Anything that makes my mornings a little smoother is a bonus.) And of course, condensed milk is excellent on a thick, fluffy slice of buttered golden toast.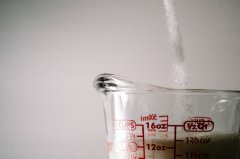 Makes just under 1 cup
1 1/2 cups whole milk
1/2 cup granulated sugar
1/4 teaspoon vanilla extract, if desired
In a small, heavy-bottomed saucepan, mix together the milk and sugar. Take note of where the milk reaches on the side of the pan.
Heat up the milk and sugar mixture over medium heat until it's just steaming, then lower the heat and simmer for about 2 hours, or until the mixture has thickened slightly.
When the mixture has reduced by about half, stir in the vanilla extract. Let it cool completely.
This homemade version won't be nearly as thick as canned sweetened condensed milk, but it does have the same sweet, milky flavor. The vanilla is optional: it adds an extra hint of creaminess, but isn't absolutely necessary.
Photos by Stephanie Le
More