Hot chocolate Mix recipe with dry milk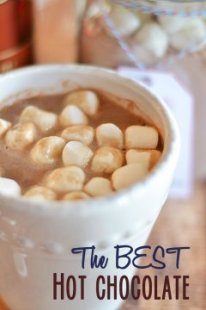 No, really. This is.
Like, ever.
That stuff that you purchase in the cardboard canisters at the grocery store? Yeah…those don't have anything on this. And guess what? This takes less than 5 minutes to mix up.
Plus, it makes a ton (and can easily be doubled, tripled…you get the idea), and is perfect for holiday gift-giving. Especially when you're as craftiness-impaired as I am.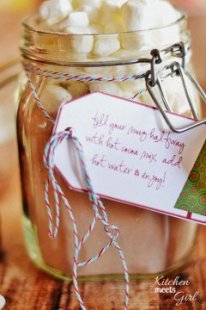 See the cute little tag wound around the jar with the instructions on how to make an individual steaming mug of creamy, chocolate bliss? You can get the printables here (they're free, and Jason and Jennifer's entire site is amazing – so go check it out). Even if you don't do crafty and/or creative, you're totally covered here.
Mix together four ingredients, pour 'em into a jar, print some labels, and BAM. Easy gift-giving: DONE.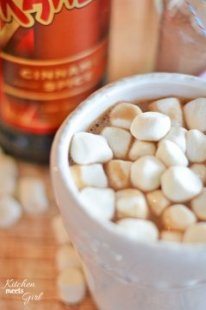 This mix is perfect gifted along with some Kahlúa (I used the Cinnamon-Spice flavor in mine, and it was two-mug worthy!), although the Peppermint Mocha would be equally as fabulous.
Serves: makes 5½ cups dry mix
Ingredients
2 cups powdered sugar
1 cup cocoa (Dutch-process is best!)
2½ cups powdered milk
1 teaspoon salt
2 teaspoons cornstarch
For serving:
Instructions
To make the mix:
Combine all ingredients in a large bowl and whisk thoroughly to combine. You may also use a food processor if your powdered milk granules are too large.
Pour into a large airtight container and store in a cool, dry place.
More
Popular Q&A