Healthy chocolate milk recipe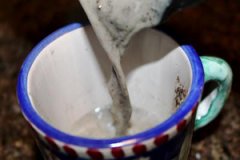 Love chocolate, but want to eat healthy? Would you be surprised to learn you can have both?
While most chocolate milk is loaded with sugar and provides little nutritional benefit, you can use raw chocolate instead to satisfy a chocolate craving in a health conscious way with this healthy chocolate milk recipe.
It's time to ditch the imposter, processed chocolate, and introduce raw chocolate into your diet. You've got nothing to lose but free radicals and a few pounds!
Why not give these little super beans the respect and attention they deserve?
Healthy Chocolate Milk Recipe | Nutrition Comparison
Nutrition
BuiltLean
Chocolate Milk
Nesquik (LowFat)
Chocolate Milk
Hershey's
Chocolate Milk
Calories per serving (8oz.)
93
170
270
Fat
4g
2.5g
Saturated Fat
< 1g
1.5g
Trans Fat
Carbohydrates
12g
29g
47g
Sugar
1g
28g
44g
Fiber
3g
2g
Protein
8g
13g
*Nutrition data for the BuiltLean Chocolate Milk includes 1-tspn of an all-natural stevia sweetener.
Doesn't take much to notice the startling differences in the nutrition comparison between BuiltLean Chocolate Milk and the commercial chocolate milks. Significantly lower in calories, saturated fat, and carbohydrates, BuiltLean Chocolate Milk is practically sugar free.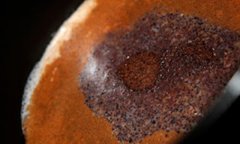 Replacing dairy with almond milk significantly cuts down the calories, eliminates the cholesterol, and is safe for those with lactose intolerance or gluten allergies. A rich source of calcium, almond milk is also a good source of magnesium, manganese, potassium, selenium, vitamin E and vitamin D.
Processed chocolate used in most commercial chocolate milk adds unnecessary sugar and fat, and doesn't have the powerful antioxidant components in raw cacao beans.
Using raw chocolate, you benefit from its impressive nutrient panel, all linked to lower blood pressure, improved circulation, promoted cardiovascular function and health, neutralization of free radicals, improved digestion, and enhanced physical and mental well-being.
Healthy Chocolate Milk Recipe | Ingredients
– 8 oz of unsweetened vanilla Almond Milk
– Ground Cinnamon to taste
– 1 pinch of nutmeg
– 1 Teaspoon of honey, agave nectar, or stevia all-natural sweetener
– A touch of Vanilla Extract
Healthy Chocolate Milk Recipe | Preparation Instructions
1. Combine all ingredients in a small pot on the stovetop. Bring mixture to a simmer.
2. Give the mixture a light stir until the ingredients blend together, and your honey or chosen sweetener dissolves throughout.
3. Transfer your Raw Hot Chocolate Milk into your favorite mug and enjoy!
Quick Tips: Feel free to try a cold version of this raw chocolate milk. If you like the bitter, earthy taste of raw chocolate, you won't be disappointed. Afraid this drink may not be sweet enough for your taste buds? Try using flavored almond milk, or naturally sweetened almond milk—this will increase the sugar count, but will still fall well below the count you'll find on your supermarket shelf.
With this recipe, there's no need to deprive yourself of this classic beverage. You can try it next time you crave a chocolate drink: swapping the high-calorie & high-sugar processed chocolate milk for this healthy version will help you stay lean while reaping the benefits of raw cacao!
More
Popular Q&A
I need a healthy chocolate milk recipe that is easy to make? | Yahoo Answers
Don't know if this qualifies, but it's decadent.
Dump two and a half cups of milk and a small package of instant sugar-free chocolate pudding into a blender or even a shaker. Add a few ice cubes and shake or blend away until nice and smooth, maybe two minutes in the shaker. Pour and enjoy! (You may need to adjust how much milk you add to suit your own taste.) It will be milk-shake thick and rich. Leftovers will thicken a bit more in the fridge, so you might need to add another dab of milk and shake a bit more when you use them.
Another alternative for a chocolate fix is to buy Stoneyf…
how healthy is chocolate milk? | Yahoo Answers
Depends on the kind. Ovaltine chocolate milk is good for you because it has a bunch of vitamins in it.
What are some healthy recipes for chocolate salty balls.
There are a few changes you can make to a chocolate salty ball recipe to make it healthier. Use raw coconut and unsweetened baking chocolate. For the salt use the sea salt sparingly.