Milk chocolate Pie recipe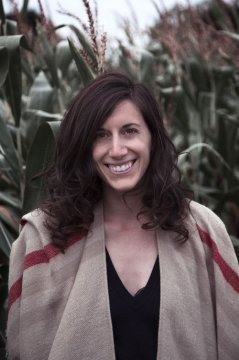 Heymodestmarce.com
Have a love that's sweet as pie? We've partnered with Marcella DiLonardo, founder of Modest Marce, to whip up this delicious chocolate pie recipe, just made for Valentine's Day.
Hooray! We've made it through the busiest holiday season. Thanksgiving, Christmas, New Year's… parties galore! But there is one more special holiday quickly approaching us that we mustn't forget: Valentine's Day!
Valentine's Day is one of my favorite holidays. Some of my fondest childhood memories revolve around handmade Valentine cards from classmates, red and pink paper heart cut outs, and of course, chocolate galore!
Today I am sharing a Valentine's Day inspired recipe that combines some of my fondest memories with one of my absolute favorite desserts to create: PIE!
To turn a rustic chocolate pie recipe into an elegant dessert for Valentine's Day, I made my base with a braided crust.
TIP: When braiding the pie dough, be sure to cut the pieces in evenly sized strips and be very gentle to avoid any tears.
This pie features milk, dark and white chocolate, because, in my opinion, you can never have too much chocolate. The milk and dark chocolate are both used in the decadent filling, which is topped off with a white chocolate infused whipped cream.
To finish off my pie, I topped the whipped cream with some vibrant berries. This pie is sure to please any chocolate lover!
If this recipe does not scream Valentine's Day to you, I don't know what will!
Dough Ingredients
3 cups all purpose flour
1 tablespoon sugar
1 teaspoons sea salt
¾ cup unsalted butter, cold and cubed
1/3 cup vegetable shortening, cold
1 teaspoon pure vanilla extract
1/2 cup ice water
1 egg, for egg wash
Chocolate Filling Ingredients
1 ½ cups raw sugar
¼ cup cornstarch
½ teaspoon sea salt
3 cups whole milk (do NOT substitute skim, 1% or 2% milk)
4 large egg yolks
4 ounces 60% semisweet chocolate, roughly chopped
4 ounces milk chocolate, roughly chopped
3 tablespoons unsalted butter
White Chocolate Whipped Cream Ingredients
1 cup whipped cream
1 teaspoon vanilla
1 ounce white chocolate, melted
1 cup fresh raspberries or strawberries, for topping
Dough Directions
In a food processor, pulse the flour, salt and sugar. Add the cubed butter, shortening and vanilla. Pulse until a crumb-like mixture forms. Slowly add the water, one tablespoon at a time until the dough begins to come together. Turn out onto a pastry board and shape into a disk. If the dough appears wet, add a touch more flour. If the dough appears dry, add a touch more water. Wrap in cling wrap and let rest for 2 hours or overnight. Once the dough has rested, begin to roll out on a floured surface. Roll dough between ¾ cm and 1 cm thick. Shape dough into pie plate and create a braided crust using the leftover dough. Make an egg wash mixing the egg with 1 tablespoon of water and lightly brush over the crust. Bake at 400 degrees for 15-20 minutes, until the crust is fully cooked. It is important to use pie beads to ensure the dough does not puff up. If you don't have pie beads, use foil wrapped rice or dried beans. Let the pie cool while you make the filling.
Filling Directions
In a saucepot over medium heat add the sugar, cornstarch, salt, milk and egg yolks. Stir together until the egg yolks have broken up. Simmer until the mixture begins to bubble and thicken. Constantly whisk the mixture so it does not burn. Once the mixture has thickened, remove from heat and stir in semi sweet chocolate, milk chocolate, vanilla and butter. The chocolate will immediately melt. Continue to stir until a silky smooth chocolate pudding is formed. Let cool slightly before pouring into the cooked pie shell. Let set for 4-6 hours in the fridge.
Whipped Cream Directions
Once the pie has set, make the whipped cream just before serving. Fresh whipped cream tastes best! Whisk cream, sugar and vanilla until soft peaks have formed. Slowly pour in the white chocolate and continue to whisk until stiff peaks have formed. Generously top the pie with the whipped cream and garnish with fresh raspberries or sliced strawberries.