Recipes evaporated milk Desserts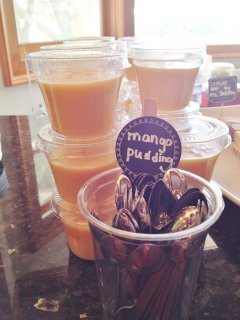 My Auntie K has been a major supporter of my sweet tooth since I was young, and has been spoiling me with baking supplies from Williams Sonoma since I was a kid. I attribute much of my love of baking to her, and think of her fondly whenever I use my stand mixer, melamine mixing bowls, ice cream containers, and most recently, a second ice cream maker attachment!
Yes, this means I think of her a lot. Thank you, Auntie K!
She also cooks like a boss. Seriously, what more could you ask for in an aunt?? I always look forward to meals at her home, because not only do I get to spend time with my family, but I know there will always be something tasty and delicious served up.
A few years ago, she made this amazing mango pudding. My husband went crazy for it, so I had to ask for the recipe.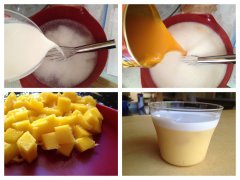 Happily, she's the kind of lady who says things like, "Absolutely, recipes are meant to be shared and enjoyed!" So when friend after friend kept asking me for this recipe, I was happy to oblige.
Actually, just this week, a friend said to me, "OOH your mango pudding was really good! So… I mean, I know some recipes are secret family recipes, so it's totally okay if you can't, but… I told my mom about your aunt's mango pudding, and she was wondering if she could get the recipe to make for an event next month…"
Now there are two things to note here:
This pudding is so good that my friend's mom, who has never actually tried it herself, decided that she needed to make it for other people.
This pudding is so good that my friend thinks it's family secret recipe-worthy.
Yep.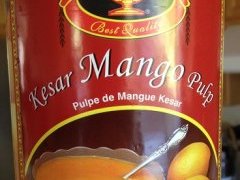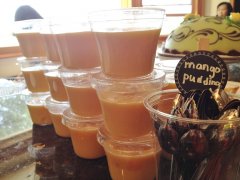 More