Silk almond milk Recipes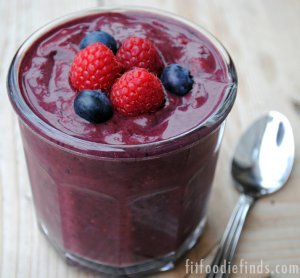 Today, I want to tell you a little bit about almond milk (which by the way is encouraged during NYNR). I use Silk PureAlmond Unsweetened, usually the vanilla kind. I bet you didn't know that in the unsweetened version of Silk PureAlmond, there is only a mere 30 calories per cup, making it the lowest calorie almond milk available. Not to mention, it's less than half the calories of skim milk, which typically has 80 calories / serving. For all you lactose intolerant foodies out there-it's all good; all versions of Silk PureAlmond Milk are 100% lactose free, gluten free too for that matter!
What I really like about this product is its smooth taste and nutty flavor. I also like that you can pretty much find Silk PureAlmond anywhere and everywhere these days. No need to go to Whole Foods or a co-op, just pop over to your local grocery and you are sure to find it! Just in case- here is the Silk Milk Product Locator.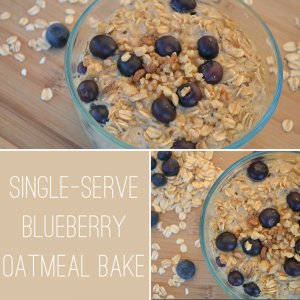 My first recipe, just hits the spot when it comes to nutritional value, satiation, and taste! Want to know a secret of mine? Sometimes I make oatmeal bake, but I let it sit in the refrigerator for an hour or so and eat it cold, sometimes for dessert. Then I put a splash of ice cold almond milk on top. Try it sometime!
A delicious, single-serve breakfast that's gluten free, dairy-free, and soy free, made with healthy whole grains and all natural sugars.
Ingredients
1/2 medium banana, mashed
1/2C rolled oats
1C Silk PureAlmond Unsweetened
1 egg white
1/2t baking powder
1/3C fresh blueberries
1T chopped walnuts, optional
Method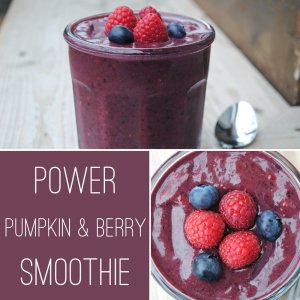 1. Preheat oven to 350F and spray a small ramekin or oven-safe glass bowl with non-stick cooking spray.
2. In a medium size bowl, mash ½ of a medium size banana with a fork. Then add 1 cup of Silk PureAlmond Unsweetened and 1 egg white and mix.
3. Next, add the rest of the ingredients and mix again.
4. Transfer mixture into ramekin and bake at 350F for about 30 minutes or until the middle becomes firm and does not jiggle when you shake it back and forth.
*Nutritional Information (no walnuts): 283 Calories | 6g Fat | 10g Protein | 8g Fiber
Like I said before, the second recipe is a power smoothie! The cool (and healthy) thing about this recipe is that you save almost 90 calories by swapping out 100% fruit juice for Silk PureAlmond Unsweetened! Yes please. This one is power packed with vitamins, minerals, fiber, and protein. I do this by using whole fruits and vegetables, nut butters, and almond milk, to get a smooth delicious flavor that's packed with the goods!
A delicious breakfast smoothie, perfect for on-the-go. It is loaded with antioxidants (berries), beta carotene (pumpkin), and healthy fats (nut-butter), plus it has a great flavor!
1 cup of Silk PureAlmond Unsweetened
1 cup frozen berries (mixed)
1/2 cup of pumpkin puree
1T almond butter
2T rolled oatmeal
1tsp cinnamon
1 tsp. vanilla
Place all ingredients in a blender and blend on high for 30 seconds. Then pulse for 20 more seconds to make sure there are no large chunks of fruit. You may need to use a spoon to scrape edges.
More
Popular Q&A
How much protein is in Silk Almond Milk.
There is 4 grams of protein per 8 ounce glass of Silk Almond Milk.
What is the difference between silk and almond milk?
Silk is made from soy, while almond milk is made from almonds. Both almond and Silk (soy) milk do not have lactose. Silk contains abundant amounts of calcium, vitamin A and many other nutrients that almond milk may or may not. Silk brand Almond Milk does contain similar vitamins and minerals as their regular soy milk.