Sweetened condensed milk Cheesecake Recipes
Creamy No-Bake Cheesecake took second place in the Cozi Best Family Desserts Contest. Thanks to Kemish E. for sharing this dessert, and congratulations, Kemish, on your winning recipe!Creamy No-Bake Cheesecake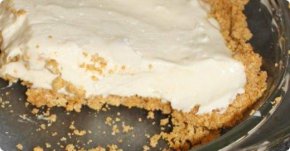 Creamy No-Bake Cheesecake took second place in the Cozi Best Family Desserts Contest. Thanks to Kemish E. for sharing this dessert, and congratulations, Kemish, on your winning recipe!
Take the extra few minutes to make your own graham cracker crust, and with a few more minutes of preparation, you'll have a delicious cheesecake.
Prep Time: Yield: 8 servings
Ingredients
1 8-ounce package cream cheese softened to room temperature
1 14-ounce can sweetened condensed milk
1/3 cup lemon juice
1 teaspoon vanilla extract
Graham Cracker Crust:
1 block graham crackers
1/4 cup sugar
1/2 stick of butter
Add to Cozi shopping list
Preparation
Graham Cracker Crust: Crush the graham crackers in a food processor or blender until all pieces are the size of sand grains. In a medium bowl melt the butter. Add the sugar and graham crackers to the butter in the bowl and mix well. If mixture is too dry add more butter. Mixture should be well wet. Press mixture into the bottom and slightly up the sides of an 8-inch pie pan. Refrigerate until needed.
In a medium bowl beat cheese until light and fluffy. Add sweetened condensed milk and blend thoroughly. Stir in lemon juice and vanilla. Pour into crust and chill 3 hours or until set. Serve cold.
More
Low Carb Condensed Milk Mix (Sweetened) - LC Foods - All Natural - High Protein - Low Lactose - High Calcium - No Sugar - Diabetic Friendly - Low Carb Milk - 3.7 oz
Grocery (LC Foods Corporation)
Low Carb - All Natural - Gluten Free - No Sugar - Diabetic Friendly
All Natural Ingredients
Per 1.2 tsp: 0 Net Carbs
40 servings of approx. 2 Tbsp prepared condensed milk
Includes: 1 - 3.7 oz Mix
Popular Q&A
What can I substitute for condensed milk in a no-bake cheesecake recipe?!?!?!? | Yahoo Answers
If you have a can of evaporated milk on hand, you can make a very good approximation of condensed milk. In a saucepan, combine a cup of evaporated milk with 1-1/4 cups of sugar. Heat until the sugar is completely dissolved. Let cool. You can refrigerate the mixture for several days.