Easy dessert Recipes with sweetened condensed milk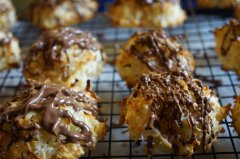 Who says recipes have to be complicated to be good? These treats celebrate the minimalist approach to maximum satisfaction.
Puff pastry + sugar. Translated as "pigs' ears, " this super-easy confection is also known as palmiers, palm leaves, or elephant ears. To change it up, roll the pastry dough with cinnamon sugar, fruit preserves, or Nutella.
Oreo cookies + white chocolate. At last count, there were a gazillion Oreo flavors out there, and they can all be made into super-easy cookie bark.
via Yummy Medley
Coconut + sweetened condensed milk. Ready in under 20 minutes. (The chocolate drizzle is optional so this still qualifies as a 2-ingredient wonder. Deal?)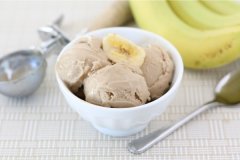 Peanut butter + almond bark. So many ways to change up the flavors. How about dark chocolate and crunchy peanut butter next time? And there should definitely be a next time.
Nutella + coconut cream. "These are a great homemade version of Coconut Bliss Bars" — CJ
via Two Peas and Their Pod
Bananas + peanut butter. While this isn't technically ice cream — no cream, eggs, or milk — it's a rich and satisfying treat in its own right. Vegans and healthy eaters sing its praises.
via Mind Over Munch
Bananas + oatmeal. Another banana-based dessert triumph.
Chocolate chips + dried blueberries. Make this with dark chocolate and get a double dose of antioxidants in every bite.
Chocolate + potato chips. Because chocolate elevates everything to dessert status. Make sure to use thick, sturdy chips so they'll stand up to the dipping. As an alternative, you can simply drizzle the chocolate over them.
Whipping cream + mango. A super easy tropical pudding you could make with any fruit purée.
via Kirbie's Cravings
Nutella + eggs. This ingredient combo has also been called 2-Ingredient Nutella Brownies elsewhere on the Web. Kirbie says the secret to eliminating any "eggy" flavor is to whip the eggs until they triple in volume.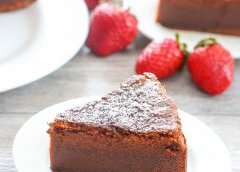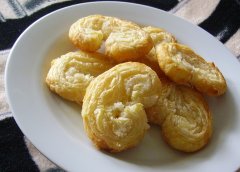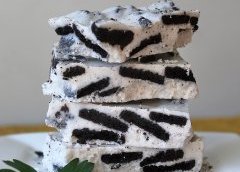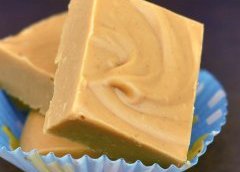 More
French COCOA POWDER 1 LB By Morning Pep Dark and Rich USDA certified ORGANIC by NFC, NATURAL , Unsweetened Raw NON GMO (16 OZ) Nice Resealable Stand Up Pouch Bag
Grocery (Morning Pep)
INGREDIENTS: USDA certified Organic raw Unsweetened cocoa powder
BENEFITS: Kosher , non-gmo , gluten free USDA certified Organic and suitable for vegans
MORNING PEP COCOA POWDER DIFRENTS: Dutch Processed Alkalized for quick and easy dissolving in COLD and hot water
NUTRITIONS: Rich in antioxidants , dietary fiber , iron , manganese , magnesium , zinc , and essential vitamins and minerals
PACKAGING: Morning Pep DARK CACAO POWDER is Packaged in nice convenient RESEALABLE stand up pouches to preserve freshness and purity