Creamy rice Pudding recipe with condensed milk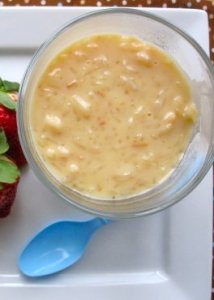 Do you ever crave something sweet but don't want to put in the time and effort to create it? Well, here's a simple and wonderful dessert, Tres Leches Rice Pudding. A creamy rice pudding cooked with sweet condensed milk, evaporated milk, heavy cream and whole milk!
I just love rice pudding and this Tres Leches version is absolutely delicious.
Buen provecho!
Ingredients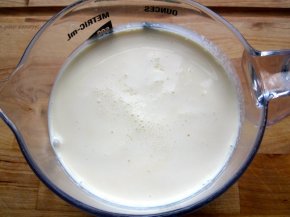 (About 6 servings)
1 cup long-grain white rice, washed
2 cinnamon sticks
2 cups water
2 cups whole milk
1 cup evaporated milk
1 (12 oz) can sweetened condensed milk
1 cup heavy cream
Pinch salt
1 ½ tablespoons vanilla extract
1/2 cup of sugar
Directions
In a large saucepan over high heat, combine the rice, water and salt and bring to a boil.
Add the cinnamon sticks and reduce the heat to medium-low and cook uncovered, stirring once or twice, until the rice is tender, 30 to 35 minutes.
Remove the cinnamon sticks. In a medium bowl mix together the whole milk, evaporated milk, heavy cream, vanilla, sugar and condensed milk.
Pour the mixture over the rice, stir, and reduce the heat to low. Cook for about 20 minutes more stirring occasionally.
Set aside to cool slightly or refrigerate. The rice pudding can be served warm, at room temperature, or cold. To serve: Spoon the rice pudding into bowls.
More
Low Carb Evaporated Milk Mix - LC Foods - All Natural - High Protein - Low Lactose - High Calcium - No Sugar - Diabetic Friendly - Low Carb Milk - 4.9 oz


Grocery (LC Foods Corporation)




Low Carb - All Natural - Gluten Free - No Sugar - Diabetic Friendly
All Natural Ingredients
Per 1.5 tsp: 0 Net Carbs
Manufactured in the United States
Includes: 1 - 4.9 oz Mix