Vegan coconut milk ice cream recipe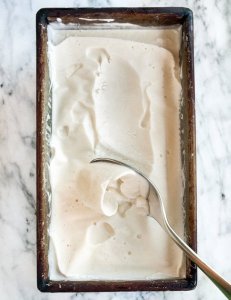 First off, I promise you there are no tricks to this ice cream. This isn't "ice cream" in quotation marks. You're not going to get your hopes up only to have them dashed with a bowl of icy, flavorless frozen dairy substitutes. This vegan ice cream is the real deal.
Yes, it's creamy. Yes, it tastes like a real dessert that you'd drizzle with caramel sauce and sprinkle with nuts. Yes, it's dairy-free and vegan too (no eggs!). Here's what you need to know.
I have to give a massive shout-out to our recipe contributor Megan Gordon for putting this type of ice cream on my radar. A few months back, she shared her recipe for Vegan Coconut Almond Chocolate Chip Ice Cream, and she followed it this summer with her Vegan Strawberry Swirl Ice Cream. I started wondering, Is there anything this vegan ice cream base can't do? It's high time we shared it with you.
What's the Secret to Vegan Ice Cream?
The secret is nothing more than coconut milk. Full-fat, creamy coconut milk. Other vegan milk substitutes, like almond milk or soy milk, just don't cut it when it comes to ice cream. You need the fattiness and unctuousness that can only be found in a can of coconut milk.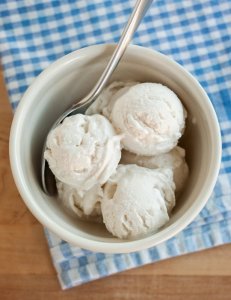 Along with the coconut milk, we add a little cornstarch. You can also use arrowroot starch, if you prefer. Either way, you combine the starch with the coconut milk and a sweetener, and then cook it on the stovetop until it becomes thick and almost pudding-like. My friend, there is your ice cream base!
Another way to make vegan ice cream. Watch the video here!
Let's back up to that sweetener for a second. I love this ice cream made with agave, especially since the syrupy nature of agave helps prevent ice crystals from forming, keeping the ice cream very smooth. If you're OK with honey in your diet, you can also use that. Alternatively, you can use maple syrup or a granulated sugar like cane sugar or turbinado. Whatever sweetener works for you!
Does This Ice Cream Taste Like Coconut?
Yes, since this ice cream is almost entirely made of coconut milk, it definitely tastes like coconut. I love it plain, all on its own, but coconut is a great flavor base for just about anything, from the nuts and fruit swirls Megan added to mint or basil, dark chocolate, and tropical flavors. Use this recipe as a base and experiment with your own add-ins!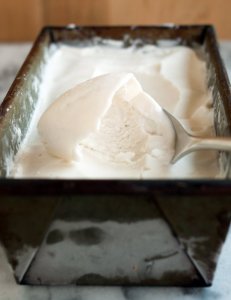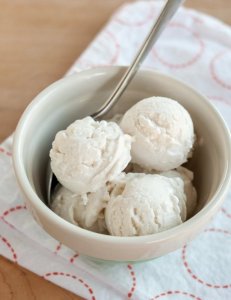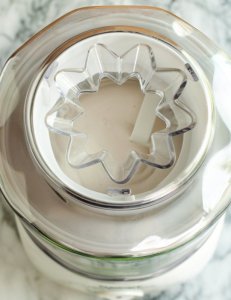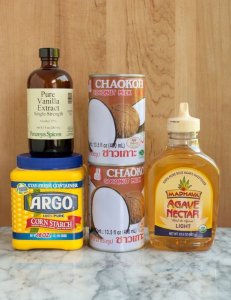 More