Protein Shake Recipes with almond milk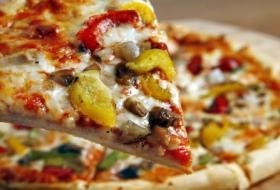 Rich in essential fatty acids and protein, adding almond milk to your homemade protein shake is a healthful way to boost calcium content and nutritional value. Made of ground almonds and water, almond milk contains no lactose, making it a popular vegetarian and vegan alternative to dairy milk. A great way to refuel post-workout, or as a healthy snack between meals, protein shakes made with almond milk can pack a powerful nutritional punch.
Easy Recipes: Protein Shakes Using Almond Milk
Before you fill up your grocery cart with the ingredients in the recipes that follow, you'll need to make sure you've got a sturdy blender on hand. Additionally, the recipes call for whey protein powder, which is readily available at any health food store or grocer.
Mango Madness
Rich in vitamin A, mangoes are also a great source of vitamin C and iron. Use frozen or fresh mangoes for this recipe. If you're using fresh fruit, add one cup of ice cubes.
Ingredients
1 1/2 cups frozen mangoes
1 serving (30 grams) protein powder
1/2 teaspoon fresh lemon juice
1 tablespoon agave nectar
1 1/2 cups vanilla-flavored almond milk
A pinch of salt
Instructions
Blend all of the ingredients for about two minutes, until you get a smooth consistency. Enjoy immediately.
(Shake contains 24.5 grams of protein per serving.)
Blueberry Almond Shake
Chock-full of antioxidants, blueberries and almonds are a dynamic and delicious duo.
1 cup almond milk
3/4 cup frozen blueberries
1 serving (30 grams) whey protein powder
Blend all of the ingredients for about two minutes, until consistency is smooth.
(Shake contains 25 grams of protein per serving.)
Almond Oatmeal Protein Shake
Old-fashioned oatmeal provides a fiber-rich component to this protein shake.
1 cup cooked oatmeal, cooled
1 serving (30 grams) vanilla whey protein powder
12 ounces almond milk
2 tablespoons chopped almonds
1/8 cup maple syrup
3 dashes of cinnamon
Add all ingredients to a food processor and blend until you get a thick, but foamy consistency (about two minutes). Serve immediately.
More
Alice Foods Thyroid Support Supplement with Iodine + "Thyroid Disorders" Guide - Premium Natural Ingredients - Improves Energy Levels and Metabolism - Pack of 60 Capsules - Perfect for Men and Women
Health and Beauty (Alice Foods)
SUPERIOR THYROID SUPPORT - Our Thyroid complex is a powerfully effective formula to support thyroid function and overall health. It regulate thyroid function to...
POTENT, NATURAL INGREDIENTS - Unlike other Thyroid supplements available in the market, Alice Foods Thyroid support supplement contains more of natural vitamins...
BOOST ENERGY LEVEL - One of the major symptoms of poor thyroid function is Chronic fatigue and lack of energy. These symptoms affect your complete lifestyle. Our...
IMPROVES METABOLISM AND HELPS IN WEIGHT LOSS - This natural and safe thyroid support complex will help to maintain good metabolism which helps with weight loss...
100% SAFE AND FDA APPROVED FACILITY - All our supplements are made in the USA at a GMP Certified, FDA inspected and approved facility under highest quality control...
AGF Blendy Stick powder Caramel Milk Tea 8 sticks x 6 boxes from Japan


Grocery (AGF)




Flavor: Caramel milk tea
Contents: 8 sticks/box X 6 boxes
Ingredients: Sugar, vegetable oil, syrup, skimmed milk powder, black tea extract, lactose, milk protein, caramel powder (sweetened condensed milk, nonfat dry milk...
Atkins Advantage Bar Cashew Trail Mix - 5 Bars


Health and Beauty (Diet Aids)




Naturally and Artificially Flavored 7 g Protein 3 g Sugar 170 Calories Only 5g Net Carbs The Atkins Diet is based on delicious low-carb recipes and whole foods
If you re short on time, Atkins provides meal, snack and treat bars and shakes to keep you satisfied, even when you are on the go
Counting Carbs? The Net Carb Count helps you count carbs that impact blood sugar
Fiber, sugar alcohols, including glycerin, should be subtracted from the total carbs since they minimally impact blood sugar
Atkins

Trim Fuel Protein Shake, Vanilla


Health and Beauty (Trim Nutrition)




Best tasting whey protein isolate is gluten free, low fat, low calorie, and low carb
Fortified with minerals, vitamins, amino acids, and antioxidants
Trim Fuel Protein has more protein and less carbs, fat and calories than other leading brands
Great for weight loss or general nutrition and available in Chocolate or Vanilla
Blend or mix 1 level scoop (28.4g) with 6­8 ounces of water, fat free milk, soy milk or almond milk
Popular Q&A